Schedule A Veterinary Appointment Online
If you have an emergency please call us at 805-369-2222
959 Las Tablas Road Suite A1,
Templeton, CA 93465
Wednesday
8:00am - 5:30pm
Hear what our clients are saying about us
★★★★★
Absolutely blown away!!! Our family decided to look for a new veterinarian. I'm so pleased that we ended up selecting Las Tablas Animal Hospital, Dr.Edsell. The doctor and the whole staff are amazing. They're so attentive, thorough, passionate, caring & loving to your pet. They explain everything in detail and send you home with information about your visit if needed. Extra shot out to Chasi (veterinarian assistant) for being so amazing at her job. You can see she has a passion for her job and a love for animals. Everyone that works in client service has been so helpful, kind & patient anytime I've called or gone in. If I could give more than 5 stars I would 🙌🏾
Aja
★★★★★
Very nice staff, clean and modern facility. Great care from vet. My Bella loved her visit.
Kevin R.
★★★★★
Really had a great experience here. We have tried other local vets and always felt they were more interested in selling medication that treating your animal. This office was attentive and through. My dog was very comfortable with everyone and i left feeling like we had really helped my dog.
Travis J.
★★★★★
I like everything about the Las Tablas Clinic: very compassionate and skilled vets, friendly and professional staff and very clean and up to date facility.
Regina R.
★★★★★
At Las Tablas Animal Hospital, it was easy to get an appointment, the front office staff were so friendly and efficient, the doctors explained everything in great detail and had a good treatment plan with options for my dog. I highly recommend this group!!
Jennifer H.
★★★★★
Great doctors and staff.
Darlene M.
★★★★★
Fantastic place to take your animals. Thorough communication, loving care, and expert knowledge. I only have experience with dog care, but i'm sure their exceptional care extents to cats as well. I will continue to recommend them to anyone who needs recommendations.
Steven D.
★★★★★
Absolutely love all the staff, very professional, friendly, and professional. Dr. Edsall is wonderful, very caring!
Sandy O.
★★★★★
I have had Dr. Edsall as my family vet for the past seven years, ever since I moved here. He is the finest vet we have ever had, and we have had a lot of them over the last 50 years. He is kind, professional, knowledgeable, respectful and caring to our pets, and very gracious. He always gives us all the time we need when we visit him. His staff reflects his qualities as well.
Tom H.
★★★★★
The front office staff are knowledgeable and helpful and patient.Dr. Edsall is so sweet to my dogs and provides wonderful guidance as to their medical needs.
Mary F.
★★★★★
Yesterday we visited. We were greeted by friendly and efficient staff. They brought us into the exam room almost immediately. Coco received a thorough exam and all of my questions were answered. Overall a very positive experience! We were called about 6 pm last evening with lab work results.
Pam M.
★★★★★
The team at Las Tablas Animal Hospital is absolutely the most professional and personal Vet team I have ever worked with! They are kind and very trustworthy. We havebeen going here since they opened in 2015 and can't imagine taking our pets anywhere else!
Susan R.
★★★★★
My family has been going to Las Tablas Animal Hospital for several years now with 4 of our pets. The doctors and staff there are helpful and polite and will gladly answer all of the questions you may have. They are good at explaining options and benefits of each.They also have an app which males scheduling appointments or looking up your pets medical history/needs very simple.
Blake F.
★★★★★
The whole staff is always so nice and helpful! I've seen almost all of the vets there and everyone is fantastic!
Tyra H.
★★★★★
The staff at Las Tablas Animal Hospital are wonderful. Dr. Edsall is great and he has put together a superb staff. I recommend them for all your vet needs.
Ann D.
★★★★★
Friendly staff and knowledgeable Vet
kemi omopekun C.
★★★★★
Finding a bet that understands large breed dogs is difficult, I've always had Giant breeds and have relied on Las Tablas vets without a doubt
wendy C.
★★★★★
I have been using Las Tablas Animal Hospital since 2016. The doctors and staff are wonderful! My dogs are family and they get the best care at Las Tablas Animal Hospital.
Robert W.
★★★★★
Everything about them is excellent. My doggies love them. We are all happy with their profession.
Jan W
★★★★★
Very kind and attentive.
Kias P.
★★★★★
Great, friendly staff. Dr. Edsall is a very knowledgeable, kind, caring vet.we've been going to him for years.
Y
★★★★★
I have loved my experience with Las Tablas so far! I originally took my dog there because he has a luxating patella and I was concerned about needing a potential surgery and wanted a second opinion. Dr. Edsall was very informative and gave me a plan of action to avoid surgery (fingers crossed!). I was so comfortable with him and his team that I am going to move both of my dogs there as their primary vet.
Emily H.
★★★★★
Always kind, efficient, never have to wait. Experts
Kristy W.
★★★★★
Appreciate the friendly and knowledgeable staff, and a very clean environment
Gretchen N.
★★★★★
Very nine people, I'm happy how thy treated my dog!
vern W.
★★★★★
I love this veterinarian office they are so friendly & helpful i highly recommend there office!!! I had my dog nuttered last week & his incision is healing really nice!!!
Dawn M.
★★★★★
No one likes going to the doctor, whether it be your family doctor or the vet, but at least when you go to Las Tablas Animal. Hospital, you know you're going somewhere where they care about your family member. The front desk is warm and caring and the medical team is genuinely concerned about the health and well-being of your pet.
Monica S.
★★★★★
The veterinarians are wonderful, caring and current. The staff is friendly and helpful.You can easily see that they all care about our pets.
Claudia F.
★★★★★
I have been taking my fur babies to Dr. Edsall for almost 20 years now and absolutely love him! He's very knowledgeable, compassionate, loving, caring and resourceful. I also love his staff! Neely is specially caring and always goes out of her way to help. There has been a few occasions when my pets had to be seen by other vets at Last Tablas Animal Hospital and they were all great. I highly recommend them every time I'm asked what vet I use.
Monica H.
★★★★★
This family, I have had the privilege of meeting, Watching Them Interact and Work As A True Team,, ( even tho I, was A Basket Case ) I Never Had A Doctor, Take the Time Too Explain What, And How Serious His Injury Is~In My Whole Life, That's "COMPASSION " In My Book, Dedication to His Profession Beyond Compare, May The Lord Above, Bless You All, Cause,The Pup And I Got Blessed When We Signed On For This Journey, With You As Our Veterinarian..,Respectfully: Dee, and Rascul ,
Darlene M.
★★★★★
This is the best veterinary clinic I have ever had, and I've gone to a lot of good ones over the years. The doctors are not just professional and skilled, they are a truly caring bunch. The front office staff and the technicians are as well. I've rarely had to wait after arriving for my appointment and the exam rooms are spotless. But mostly, it's the care they have given my pet that so impresses me. Thank you!
Gisela S.
★★★★★
The front office staff are exceptionally friendly and knowledgeable. The vets are very professional but so easy to talk to and they make sure you fully understand your dog. I would highly recommend Las Tablas Animal Hospital.
Carrie Z.
★★★★★
Staff were all really accommodating & friendly to humans & animals alike! Thank you for always making our appointments easy!
Kirsten L.
★★★★★
Dr. Maggie Wagner, DVM is awesome, kind, helpful, friendly, very compassionate and caring. We love their office it's nice and roomy and very clean and your staff are truly kind and friendly.
D. J.
★★★★★
This office is wonderful. The staff is always so welcoming and there is never a long wait time. The Doctors are all fantastic.
Erica H.
★★★★★
Dr. Edsall and the entire team are the best combination of friendly and professional.
Susan A M.
★★★★★
Always professional. Easy & quick to make appointments. Wait time upon arrival is minimal. Plus, and most importantly, everyone who works there LOVES animals & wants to see them healthy & happy! ~ Mom to Annabelle
dk S.
★★★★★
Great professional, kind staff. Dr Edsall was fantastic. Took a lot of time with me, answered all of my questions and made me feel comfortable. I will definitely be recommending them to all of my friends.
Holly N.
★★★★★
Our experiences with Las Tablas Animal Hospital and Dr. Baretta have always been outstanding. As soon as we walk in the door we have always been treated with kindness by the staff and Dr. Baretta. We never feel rushed. Dr. Baretta always takes plenty of time with our older dog with severe heart issues. She is great at explaining things and going over options. We never feel pressured to spend carte blanche on treatment options. She has always helped us navigate through the options logically. Thank you Las Tablas Animal Hospital and Dr. Baretta!
T P
★★★★★
Poppy just loves LAS TABLAS ANIMAL HOSPITAL DR.S AND STAFF. THANK YOU SO MUCH FOR YOUR MEDICAL CARE. Taking care of my Animal family.. YOUR THE BEST TEAM EVER.
Cheryl J. W.
★★★★★
For about 15 years I have used the services of Las Tablas Animal Hospital for various pets including both dogs and cats. My experience has very positive. Dr Beretta has been my Vet for both dogs and cats. On occasion other Doctors have treated my animals with the same great service.
Robert C.
★★★★★
The staff and the veterinarians are amazing! They are so friendly, helpful and truly care so much about the animals. I have never had to wait more than 10 minutes to be seen. They are very quick, efficient and really do their best to keep costs down. When I had my dog neutered, the Dr. called later that day to check and make sure he was doing well. I've never had that before at any other Vet I went to. I would highly recommend them to anyone!
Colleen G.
★★★★★
I love this office. My dogs actually love going to the vet. Dr. Edsall takes his time with both my dogs and he makes sure that all my questions are answered. They are not only professional and experts in their field, but the are so accommodating with their schedule when emergency situations come up. I could not ask for a better vet office for my pups.
Sarah M.
★★★★★
Excellent vets and staff. Beautiful, immaculate office, short wait times.I am confident that my 4 pets are always getting the best care and attention.
Linda G.
★★★★★
Very Professional Staff.Easy to make appointment and excellent follow up.
Jon B.
★★★★★
I had to make the hard decision to help my baby cross the rainbow Bridge. They were very attentive to my needs and what I'm going thru
Sandra T.
★★★★★
The staff and Dr Wagner are so kind and caring. Never too busy to answer questions and never a problem getting an appointment. Their prices are very fair. Dr Wagner really knows her stuff. Have had dogs all my life and when I find a great vet for my fur babies I stay with them and she is a keeper! Can't say enough about this hospital, 5 stars all around!
Gloria M.
★★★★★
With foxtail season in full bloom you definitely need your vet when one gets stuck in your animal's ear or nose. my little dog woke up on a Sunday morning shaking her ear leaning her head to the right and I knew she was going to need to be seen. I went to the Los tabas animal hospital website where I was able to schedule an appointment for Monday morning which was such a great asset not having to wait until Monday morning to call and see if something was available. I received a confirmation via email for the appointment and got in the next day as scheduled. I've always seen Dr Etzel or Dr Beretta but this visit was with Dr Wagner. She took really good care of my little dog and came out with positive results that the foxtail was out. It was not a big one it was a sliver way down deep in the ear canal but it was out and so off we went with some medication to put in the ear once a day for 7 days and I just have to say my little girl is doing well and I cannot say highly enough that I recommend all the staff both back office front office and all of the vets that run this great veterinarian practice. I do not hesitate twice to let them take care of my 6 lb Chihuahua and my 14 lb cat and I would recommend them for your pets too.Gerri Bettencourt
Gerri B.
★★★★★
I just love Dr Edsall and his crew. They are so helpful, smart and helped our pups so much. Highly recommend.
ArtSocial 805 ®
★★★★★
We had a favorite Vet who we followed to Las Tablas Animal Hospital. This vet has since retired. Meanwhile, we got to know the staff and Veterinarians. In an age of "time constraints", Las Tablas has continually made us feel at home and our pets are their pets. Of note: Some years ago, our gray husky, Rokki, was bitten on the head by a rattlesnake. Under Dr. Edsall's proactive ministrations, Rokki was able to come home and did not require a hospital overnight stay. Our Manx, Farimyr, does not like going to the vet. Dr. Baretta some how calmed him and I think he took a liking to her. He is calmer about going to the vet now. Farimyr was seen by Dr. Baretta for an eye injury that required some delicate stitches. She was so wonderful with the follow up and advice regarding his eye drops. Dr. Baretta noted that a condition that our red malamute, Hondo, had may be stress related and she was correct. Dr. Sklena saw Hondo for a limp and provided a proactive pain and joint health plan that has been working very well for him and our very active household. Our white husky, Ezri, has proven to be quite healthy and active so far. But we know that if anything comes up, she will be in good hands. Pics: Farimyr & Hondo share a pillow. Ezri & Rokki exploring.
Jill K G.
★★★★★
Knowledge Vets & professional Staff. Efficient operation. Friendly & attentive. My finicky cat is even comfortable there.
Thomas E. L.
★★★★★
Las Tablas Animal Hospital is first-rate in all they do! The veterinary care is excellent. Dr. Barretta figured out how to help my dog when others seemed to give up. She is outstanding and I can't say enough good things about her - both my dog and I love her! The staff at LTAH are fantastic - kind, warm, caring, and great at their jobs. They go the extra mile to help you and your pet, to explain everything, and to provide clear information and directions. Top-notch care from outstanding humans!
Karen C.
★★★★★
Dr. Baretta and Dr. Wagner have been taking great care of my pup. I trust that they have my dog's well-being at the forefront of every recommendation. I'm always welcomed with a friendly smile when I walk through the door and a nice voice over the phone. Overall a professional and caring team at Las Tablas Animal Hospital.
Bethanne D.
★★★★★
I grew up in this area and have had pets my entire life. Las Tablas Animal Hospital is by far the absolute best clinic you could possibly go to in area!!We have experienced way too many vet clinics in the area for our special animals who have needed more care than most. Finding this place was life changing for our family! Dr. Edsall is such a kind human who truly cares about each and every animal and person who comes in contact with him. He takes time with each visit to ensure all aspects are addressed but most importantly ensures that your animal feels comfortable and loved the entire time they are there. Every experience I have had here has been marvelous. It is also very clear that everyone that works here is awesome and they seem to really love where they work! Couldn't say more amazing things about this place!! Go here!
Sarah B.
★★★★★
Dr. David Edsall is the kindest, most compassionate and knowledgeable Veterinarian I have ever taken my animals to. Staff is friendly, professional and efficient. My dog actually likes going to see them. Thank you Dr. Edsall and Las Tablas Animal Hospital. ❤
Teri C.
★★★★★
They are a kind and compassionate practice! Everyone here is understanding and thoughtful about their recommendations and their work. I feel very fortunate to have found them!
Sharon K.
★★★★★
Highly recommend Las Tablas Animal Hospital. The front desk staff are friendly and knowledgeable. All of my pets have been provided with the best of care.
Roberta R.
★★★★★
This is the most amazing experience you will ever have with an animal care facility! The entire team at Las Tablas Hospital is exceptional. Personal, professional, affordable, caring, available when you need them! They take the time to listen to your concerns.
Susan R.
★★★★★
I decided to take my dog here several years ago as I was following Dr. Lucy. She has since moved but we remained because all of the Veterinarians as well as the staff here are very caring, patient and friendly. It is abundantly clear they absolutely love what they do! If you are looking for a quality place that does not overbook their appointments and is reasonable, accommodating and caring bring your beloved pet here.
Amy M.
★★★★★
The people there are friendly and we really liked the cleanliness and size of the exam room.
Rick H.
★★★★★
All staff were exceptionally friendly and Dr. Edsall was fantastic. We brought our dog in for a pre Mexico health check, Dr. Edsall did a very thorough check and was very willing to talk to us about a couple health questions we had. He didn't make us feel rushed at all. Highly recommend.
Dave R.
★★★★★
Clean, professional, caring, and customer-oriented. Highly recommend.
Jennifer P.
★★★★★
The staff are friendly and communicate well. In general, they are very accommodating with scheduling appointments and working with emergencies within their day. Voicemails and emails are returned in a timely manner. They provide phone consultations for general quick questions as well (e.g. My large dog ate a tiny bit of chocolate, what should I do?).
Nichole C.
★★★★★
The staff is very nice and friendly. The doctor listened and took her time with my dog and with me. I felt my dog was in good hands.
Katie B.
★★★★★
I am always so impressed with the quality of care from this clinic. Their level of communication and follow up from Dr Wagner concerning our three pets is outstanding!Highly recommend Las Tablas Animal Hospital.
Eileen B.
★★★★★
Great with my pets, excellent bedside manner, and very clean facility.
Paige C
★★★★★
Great service, knowledgeable, and most importantly, cat-approved 😻 Pee Wee was very comfortable.
Hallie A.
★★★★★
LTAH is everything it should be: friendly, compassionate, clean, and more; Dr. Edsall clearly loves animals as does everyone I've encountered there; I highly recommend them....
Seth B.
★★★★★
Always clean, professional, and polite veterinary care.
Kim S.
★★★★★
Las tablas Vet is an awesome place for your animals. The front office girls are always so cheerful and inviting. Dr Edsall is the best. He is very caring and really wants the best for your pet. Takes time to play with pet and answer any questions or concerns you may have. Highly recommend this vet.
Taniah S.
★★★★★
I recommend all of my friends to Las Tablas Animal Hospital when they are looking for a place to take their fur babies. They are always accommodating with fitting in any appointments for my pup and really are just a phone call away with any concerns I have as any worried parent may have. The staff are very kind and friendly. I always leave feeling like my questions have been answered and any anxiety alleviated. Thank you to the staff for all that you do!
Sally T.
★★★★★
We love this clinic and our critters are so lucky!! Amazing vets and staff! Everyone is very professional and courteous.
Gail B.
★★★★★
My fur family is very well taken care of. I switched from a vet office of over twenty years to Las Tablas due to price increases and poor mannered office staff. Best choice I've made in a long time. Extremely happy!
Christie G.
★★★★★
Great Doctors and friendly staff! Dr. Wagner is super nice and has helped our Yorkie-Mix, Lacey tremendously!And our Kitties are in tip top shape because of them!10/10 recommend!
marcos M.
★★★★★
Calm informative care. Thank you Dr. Baretta!
Tom M.
★★★★★
Love this place. Always cheerful and helpful. So great with dogs.
Lee M.
★★★★★
Great vet that whole heartedly cares. Very kind and knowledgeable staff!
Emma The D.
★★★★★
This is a great place to care for your pets. I have been with Dr Edsall for several years. Dr Edsall and his staff are very professional, knowledgeable, caring and helpful no matter what the problem. I highly recommend this office for all your small animal care.
Patt N.
★★★★★
The entire team at LTAH is wonderful. They have lots of compassion for pets and pet parents and assure that you don't feel rushed and that all of your questions and concerns are answered. 2 thumbs and 8 paws up!
Cypher W.
★★★★★
If you want to take your pet to a veterinarian that is dedicated to the treatment and well being of all animals you need to go to las tablas animal hospital and see Dr David Edsel. Him and all the staff are true professionals that care about all animals. I Rx them to anyone looking for a good veterinarian .
jack H.
★★★★★
Recently established both of my cats with Las Tablas and I am beyond grateful! Dr. Barretta is incredible. She is knowledgeable, kind and takes her time with you and your pet. It feels so good when you know your pets are in the right hands. The staff is so professional and efficient as well. Thank you Las Tablas Animal Hospital!!
Leah K
★★★★★
Outstanding care!
Todd R.
★★★★★
This place is very kind and caring with my furry family members.
Elizabeth W.
★★★★★
Caring, thorough and friendly veterinarian services for our new pup, Hank. Thank you Dr. Wagner and staff.
Serena R.
★★★★★
So far we love you. Thanks for treating us like family even though our fur baby's are new to your office 🥰
Barbara R.
★★★★☆
Received a rabies shot and one to stop scratching & licking, still licking.
Sharon M.
Las Tablas Animal Hospital opened in 2014 with a mission that not only includes dedication to knowledgeable, compassionate care, but a commitment to the community we serve. Our staff, including practice owner Dr. David Edsall, has over 50 years' combined experience in veterinary medicine and provides expert care for a wide variety of animal companions including dogs, cats, exotic pets, and birds.
Awesome Pet Parents


GET REWARDS!

We are here to service the cities of Paso Robles, CA, Atascadero, CA, Templeton, CA, San Miguel, CA, San Luis Obispo, CA, Santa Margarita, CA, Creston, CA, Cayucos, CA, Bradley, CA, Morro Bay, CA and more!

PetDesk enables you to make 24/7 appointment requests, see your pet's vaccine history, view office hours, refill prescriptions and more! It seamlessly syncs with your phone's calendar and automatically notifies you of upcoming appointments, when vaccinations are due and keeps track of your pet's medication schedule. Plus, with our Pet Perks Rewards program, you'll earn Paw Points for every dollar you spend which can be redeemed for special perks and discounts at our hospital.

Download the PetDesk App and enroll in our Pet Perks Rewards Program today and get 300 bonus Paw Points!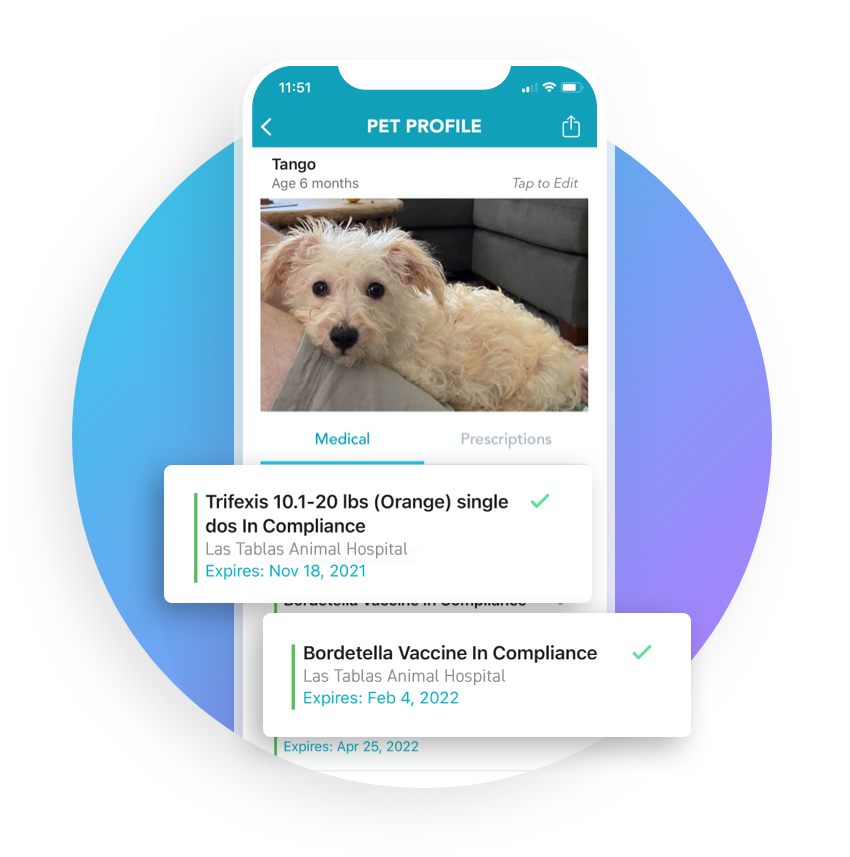 Interested in learning more about these services?
Click the button below to reach out to our team!
Emergency and Urgent Care
* Requires an initial exam